NEW ENGLAND
ALL-STAR & COLLEGIATE


CHEER & DANCE

CHAMPIONSHIP
MARCH 20TH 2021
The Ryan Center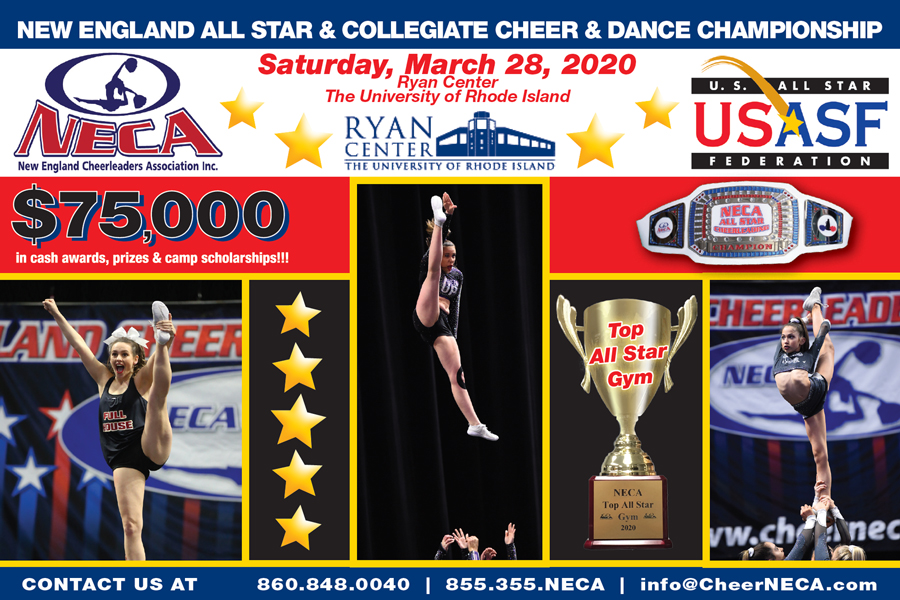 Click The Image To Enlarge

1 Lincoln Almond Plaza, Kingston, RI
The New England All-Star & Collegiate Cheer & Dance Championship is open to All-Star, All-Star Rec and College Cheer & Dance Teams. NECA is a USASF member and the event is a USASF sanctioned event. Enjoy the comfort of arena seating at the Ryan Center. Join us for a day of competition and fun!